Oral presentations
Please prepare the slides of your oral presentation in PowerPoint-format and bring your presentation to the secretariat during the break preceding your session at the latest.
Presentations last 15 minutes (10 min talk + 5 min discussion) or 15 minutes (12 min talk + 3 min discussion). This equates to roughly 10 slides excluding your title and acknowledgement slides
Please be sure to adhere to the allotted time of your presentation.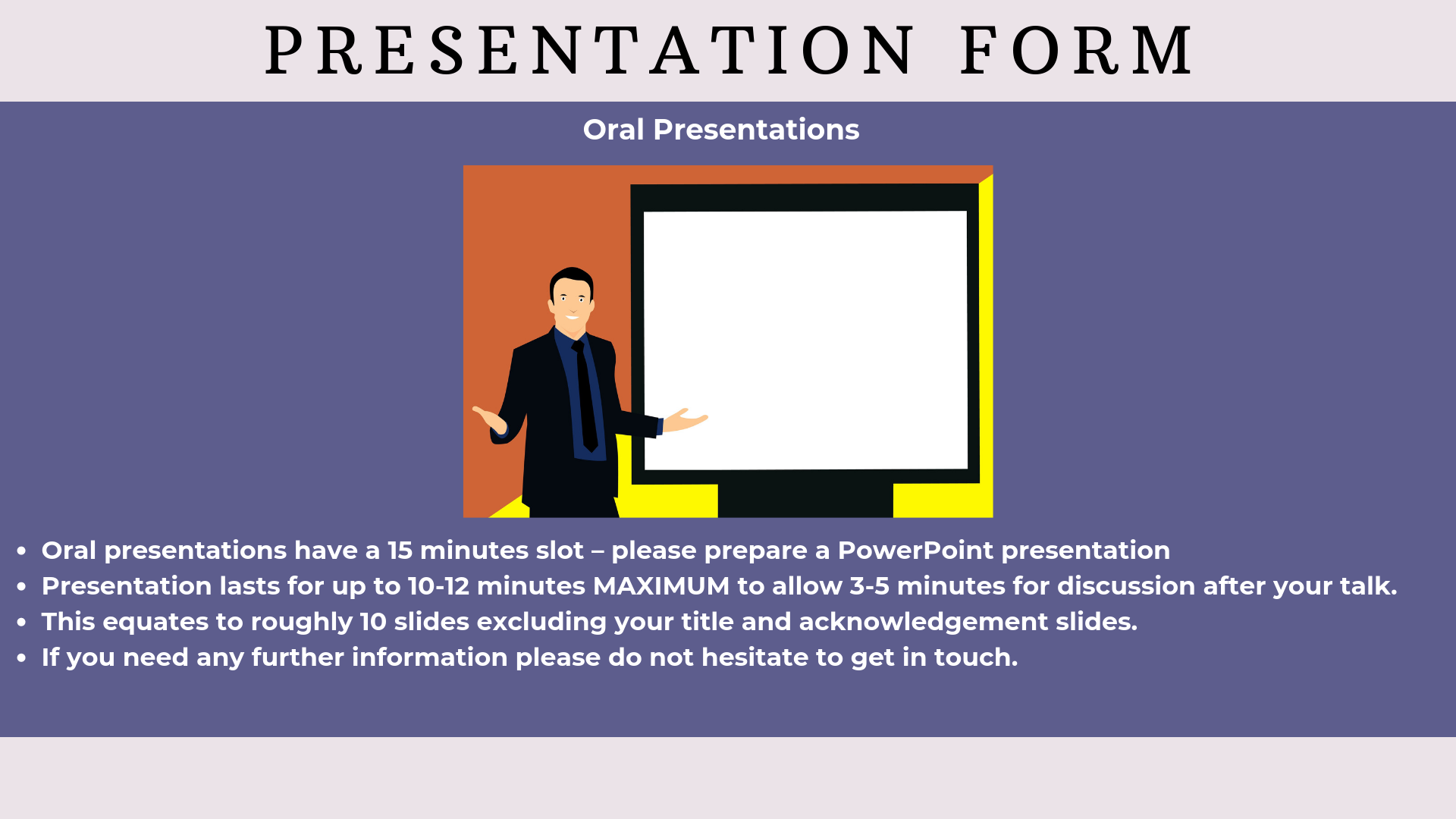 Posters
Posters should be mounted in the poster area of conference location. Each presenter will be given ID number based the submission of poster and this number will determine the board location of each presenter. Several recommendations are mentioned below
The size of a poster: (A1) 841 mm vertical (Height) x 541 cm horizontal (Width). Please, do not exceed this size.
The title and authors must appear at the top of the poster.
We recommend the use of a font size legible from a distance of 2 meters.

Please remember that you are expected to be by your poster during the poster presentation (attended) period. Presenters are encouraged to be at their posters during coffee breaks for discussion/questions. Please see detailed schedule on the final program.
The conference secretariat will provide suitable fixing materials (pins, stickers, tapes) for fixing posters to boards.